I trust you all had a cheery Christmas time and that you've been far too busy making snow angels, arguing with relatives or making ill-advised photocopies of intimate body parts to be bothered with reading Blogs. Fear not, you've not missed anything here, in fact I myself have been tied up doing at least two of those things (answers on a postcard) to be worrying about Blog posts. But as with every year, once you've clambered sheepishly off the office equipment, you realise there's at least one present you meant to sort out but with which you've somehow missed the last post.
Lucky Seven – Africa
Belated presents are alright thought, aren't they? Just when you think you've done with it all and thoughts of January gloom begin to circle above you, another present appears! Get in! Christmas! It's not over quite yet!
This was supposed to be a companion gift to go with the South American group of songs I did last week. Again, they're not new (and again, there's not seven) but they're all tracks I bought in 2017.
Although crate-digger compilations of African records are as common as ever (I have loads and bought a good few this year again), it's actually much harder to find anything out about the artists behind the music, than say for the Latin American records I was gibbering about. So pretty much anything that follows now, really has to be taken with a pinch of salt (OK, OK…) Hey ho…
In the Jungle (Instrumental) – the Hygrades
This is a belter from Soundway's Nigeria Rock Special collection, which pops and clunks its way along, guided by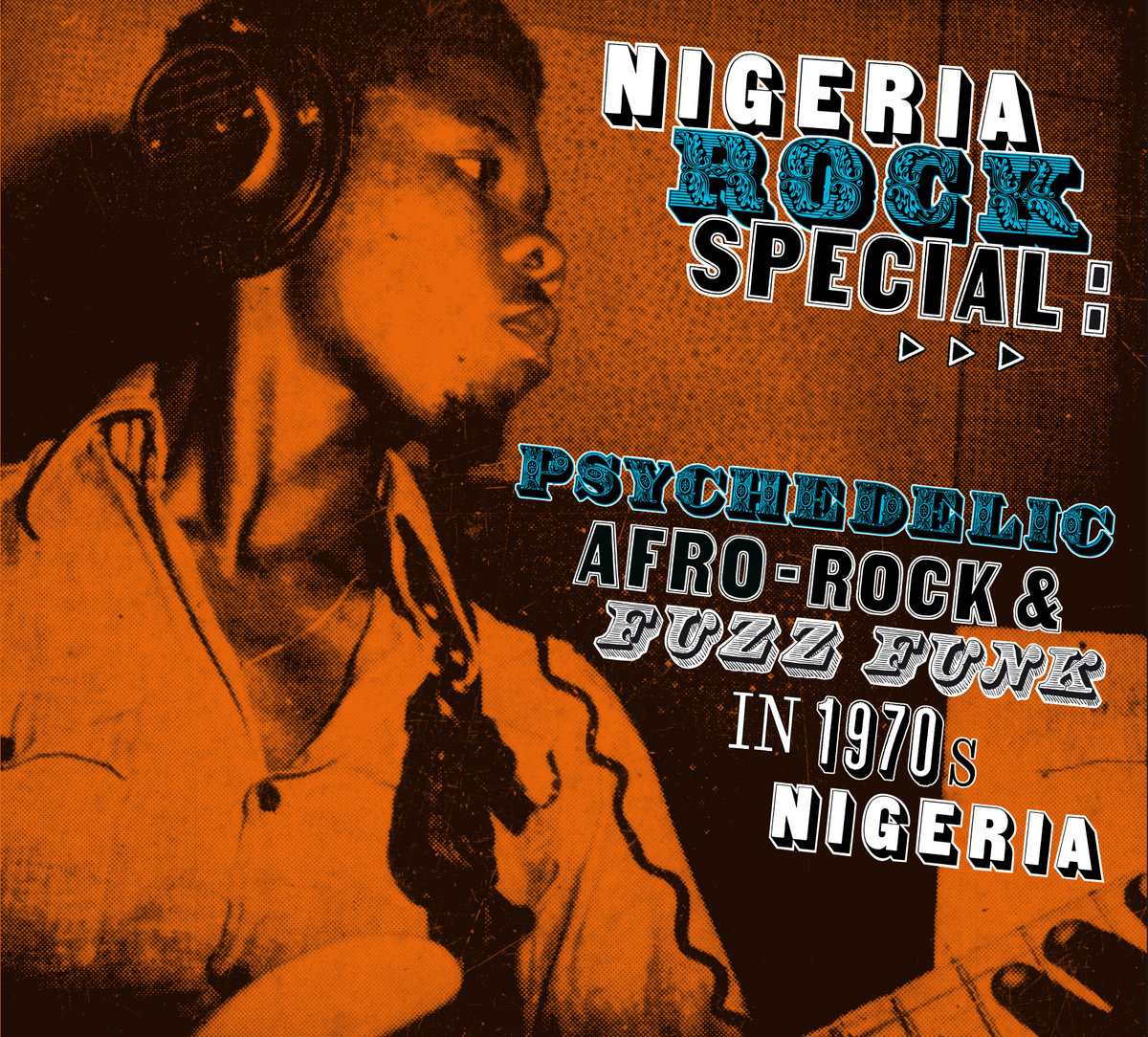 leader-guitarist Goddy Oku's unselfconscious pyrotechnics. In the late 60's, he was apparently something of an effects guru in his home town of Enugu in Nigeria, applying all sorts of innovative jiggery-pokery to a variety of boxes and pedals, and seems to have used all of them in this track. Look! I can do fuzztone! Wah-wah? You want wah-wah? (Reminds me of that Electric Prunes Vox wah-wah pedal advert – "It's the now sound" It's what's happening!".)
As well as being the Hygrades' guitarist, Oku had his own recording studios where William Onyeabor sometimes recorded. The Soundwaves collection also includes a vocal version of the song, but you don't want singing getting in the way do you?
Maliba – Kaloum Star
Another wild, wild track, taken from a collection called Discotèque 74 issued by Syliphone and picked up from eMusic on a whim. A fidgety, wriggly thing of splendour, it's again powered by those new-fangled electric guitars and a hopelessly immodest brass section that prances about front of stage showing itself off to great effect. According to this Blog, Kaloum Star were a Guinean band led by saxophonist Mamadou Barry who is apparently still recording. WorldService has also made a few further recordings available. Get over there!
Dzo Le Gbo Nye – Adamah & Agbote
And a third, rhythm-driven bugger… Fuzz guitar pushed into a mesmerising background, this track is even more percussion driven than the previous two and is framed by the brassiest of brass sections. I can find nothing out about Adamah & Agbote, other than that this was originally a 1980 release – I can't even say which of the two is the lady providing the charmingly quivery backing vocals. I've fetched it off the lovely Togo Soul 70 collection released last year by Hot Casa Records (who are less than exhaustive in their background info).
Hi Babe – Ngozi Family
The Ngozi Family are much less obscure, and bandleader Paul Ngozi has a clutch of records to his name according to Wikipedia (yes, he has a wiki entry), although the list they give includes the record this track came from (Day of Judgement) but doesn't include the record the Family recorded with Chrissy Zebby Tembo that I bought last year. Hewn from the same "I've got a pedal and I'm not afraid to use it" block as Goddy Oku, Ngozi was another one who liked an effect or two and wasn't averse to the odd solo. On "Hi Babe", the guitar is distorted beyond repair and I'm guessing the poor thing was glad to switch to wah-wah for the solo at least. The lyrics are in English and are disarmingly lascivious – "when I wake up in the morning, I get some places, I meet some girls, I gotta say, "hi Baby!"
Zamrock!
When the Sun Breaks Through – Karl Hector & the Malcouns
I'm slightly embarrassed to say that this colourful, jazzy track from Karl Hector and his bucking Malcouns is the only record in this bunch that was released this century (finger on the pulse, and all that…). No fuzztone guitars, no lyrics, no solos, just a minute and a half of shapeless, cubist African rhythms, formed in a desert (on the moon) and dedicated (I'm guessing) to John Coltrane. The whole album, Sahara Swing, is like that – nineteen tracks, none of them over the five minute mark and plenty, plenty shorter. Lovely exotic, quixotic stuff.
Africa Africa – Ekambi Brillant
Filched this track from the best Blog I know, the wonderful Aquarium Drunkard ("Come for the drums, stay for the humid washes of Cameroonian fuzz"). Looked this up on eMusic and they have a number of records by Ekambi Brillant, including two "Best of" volumes, neither of which feature this track. None of the samples are anything like a match for this powerful, fuzz-drone, over which Brillant exhorts I know not what (but I believe him).
Awash 1973 – Ali Mohammed Birra
It wouldn't be right if I did a post about African music and didn't blither on about the Ethiopiques series at least once. This is from Volume 28 (I know, please don't stop…), dedicated to Oromo singer, Ali Mohammed Birra who is something of a hero amongst the Oromo people of Ethiopia. This is not the wild, James Brown-esque soul of Swinging Addis fame, but is still backed by and built upon a disciplined brass section which allows Birra's elegant vocals to weave in and out of an eerie organ piece. "Awash" is one of his best known songs – there are two other versions of the song on this collection – and Birra is still recording today aged 70.
N'nijo (feat. Ensemble Black & White) – Amara Toure
I wrote about Amara Toure in June of this year. Nothing to add to it, really, except that it still sounds great (particularly those slightly assonant pair of saxes…)
Avante Juventude – Os Angos
Analog Africa is another great little label, easily as good as Ethiopiques and Soundways, and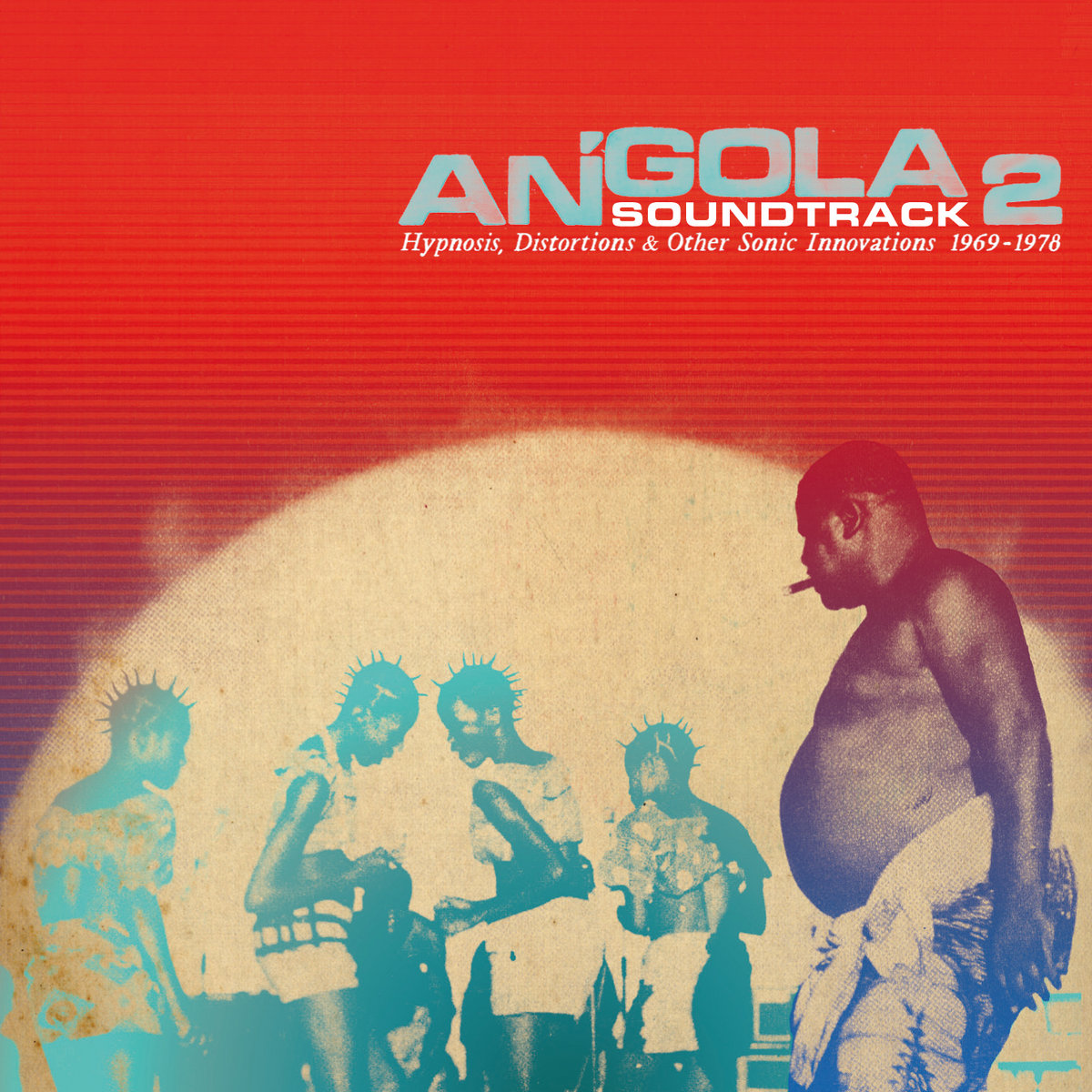 I've bought more than one of their bewitching compilations. This track comes from the lip-smackingly titled "Angola 2 – Hypnosis, Distortions and other Sonic Innovations 1969-1978", and features beautifully understated guitar work from another band of mysterious heroes. Backed by drums and traditional percussion (it actually sounds a lot like that scratchy cheese grater sound you hear in cumbia and merengue tracks – the guiro), the guitar meanders along with deceptive pace and little sign of a destination. But that's OK, we're just travelling right?
Tap it, unwrap it.